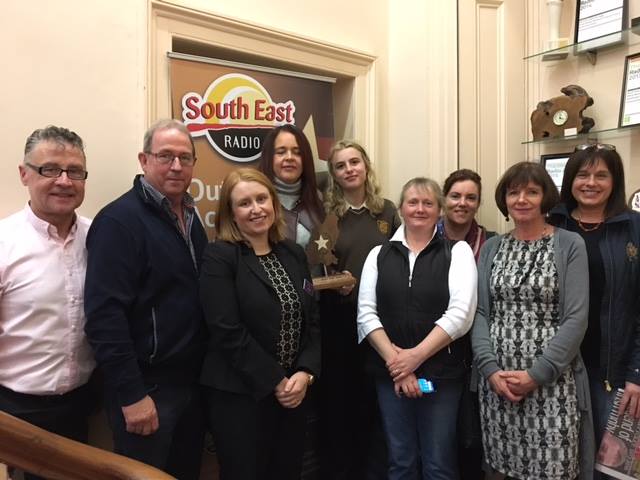 Jane's eldest son Evan was diagnosed with autism two days before his third birthday. Jane and her husband Rod were devastated for him and as a family they began their journey down an unexpected and very different path in life. Evan was a special gift to them and he thought them more than they could ever teach him. Evans younger brother Daniel was to be also diagnosed with autism and for her husband Rod, Jane and their daughter Ciara autism became their normal. They had many challenges but were happy and their children were the very centre of their world.
In 2011 the Department of Education conducted a review of Special Needs Assistants ( SNAs ) in Evan and Daniels school, after which the school was informed that they were to loose many of the SNAs who were working with the children in the ASD unit and they knew the devastating and detrimental impact this would have on the children.  They became active campaigners for reversal of cuts to SNAs on both a local and a national level and firmly believe that the campaign went some way to curb further cuts.
In 2014 Jane ran in the Local Elections and while she did not win a seat, she was overwhelmed by the support of the general public and hoped that the campaign went some way towards raising awareness with regard to the challenges faced by families such as theirs. Her husband Rod passed away suddenly in their home in the following months and she was left devastated by the loss of a wonderful husband, father and carer. Rod was a vocal advocate for the rights of those with disabilities and continues to be a huge loss to both their family and to the wider community of people living with disability. Jane and her family are deeply grateful towards the people of Wexford for their kindness, generosity and support during the darkest time in their families history and it was that and that alone that gave them the strength to carry on without him.
Within a few short weeks following Rods passing, she once again found herself fighting for her boys. Her case went some way to highlight the wider issues surrounding supports for families in crisis and the long way they still have to travel.
It has always been her intention to highlight the issues of concern to her family in terms of the bigger picture as there are many families like hers who need and deserve to be treated with dignity and allowed the opportunity to fully participate in their communities but are constantly compromised by a system which too often fails them.
The general manager in the HSE in Georges Street eventually said they had approved both of the budgets, one for emergency care and the other for care for Daniel to allow her to bring Evan to hospital. She was relieved but said it should not have been so hard to get this care and funding. She knows resources are limited in the HSE. Jane thinks they have to find a better way of working with people. She said "we have to tackle what is rightfully ours. This is our country and these are our services and we have to challenge the system if its failing you".
Jane is a special lady who has been through a lot and puts everyone before herself.