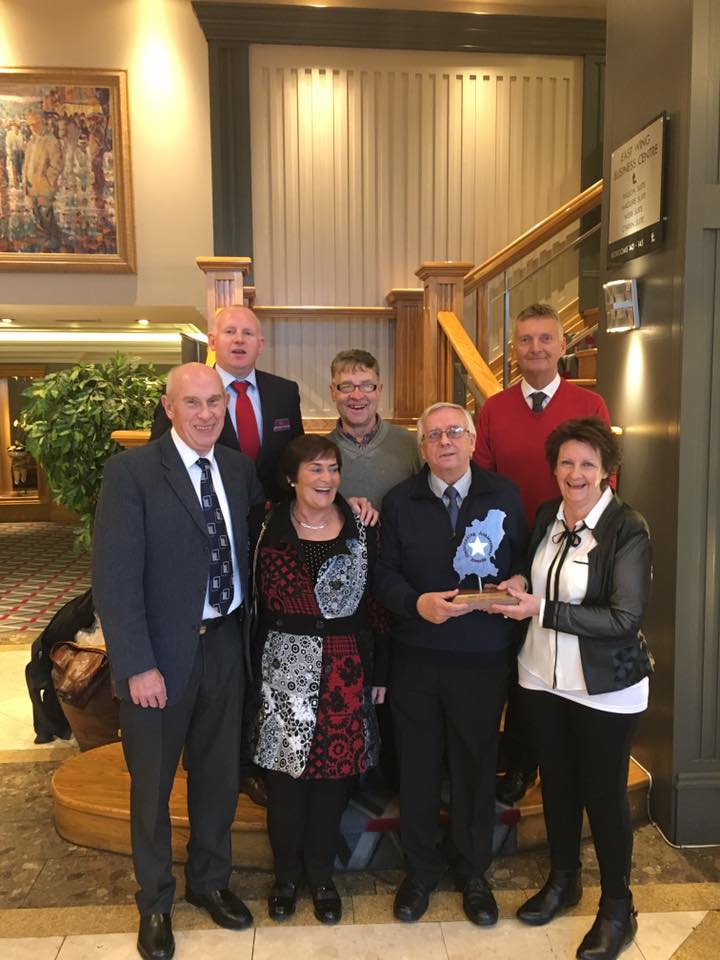 Fintans son Graham suffered total kidney failure in 2013 and his family life as he knew it changed. Graham had been unwell for a couple of years.  Unsure what was wrong he came to Dublin from Vienna to work for facebook.  In Dublin he was diagnosed with kidney failure.  Following this he returned to Vienna where he has lived for twelve years.  His health went downhill fast and he struggled with his illness and the side effects from dialysis.
In 2015 Fintan was in Vienna eight times because Graham was so sick.  He decided to check if he could give him a kidney.  Even at the age of 66 he thought, why not.  Blood tests were done in Ireland and sent to Vienna which were all good.  In Vienna he had a kidney function and crossmatch test…… again all good.
In January 2016 he again went into the hospital in Vienna for a week of final tests and at the end of that week, he got the green light to donate his kidney.  On March 14th 2016 Graham and Fintan went into the hospital and the transplant took place on Tuesday 15th.  It took three and a half hours to remove Fintan's kidney and two and a half hours to transplant it into Graham.  Fintan's kidney worked for Graham instantly and this made the pain worthwhile.  He has never regretted his decision for one moment.
Seeing Graham with his quality of life restored makes it all worthwhile.  Fintan has been actively campaigning for a Kidney Dialysis Unit for Wexford.
Fintan had great courage making a massive personal sacrifice to give his son back a fantastic quality of life.  He has proven that one person can make a difference and save a persons life.
Fintan is a father, a friend and a hero.