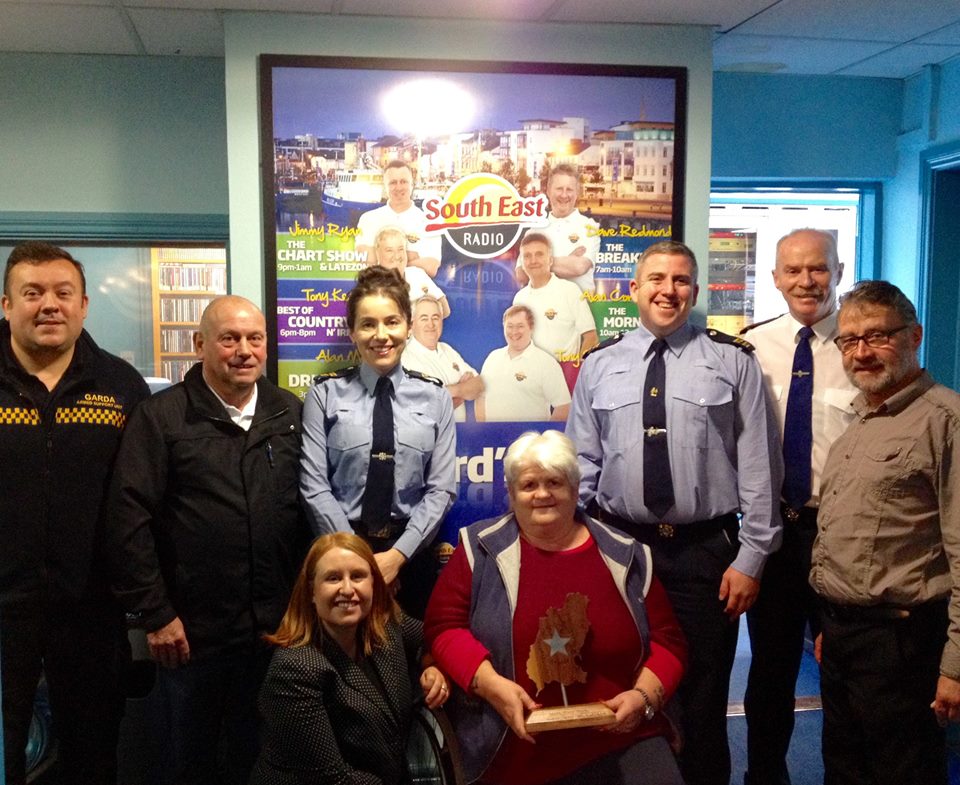 Annette has taken part in the shoe box appeal for many years and then began fundraising for the annual Christmas party for the elderly, having raised over €20,000 to date.  She is a hard working fundraiser and helps to run the Senior Citizens Christmas party every year and receives such joy from seeing everyone together enjoying themselves. For a lot of people attending, it is their only night out. Annette has been involved with the Senior Citizens Party from its humble beginnings to what it has become today. A lot of elderly people have very little visitations and some may be housebound, so the highlight of their year is the Senior Citizens Party. This is community spirit at its very best.
It's hard to fundraise as a lot of people are struggling. Annette runs raffles and organises prizes from the various businesses.
Annette has been actively involved in the Dun Mhuire Theatre since she was a young girl. As a girl guide at the age of 12 she used to sell tickets at the Golden Nine Game. She is now 55 and is still doing the bingo today.  Annette had an amputation as she had cancer in her right hip and leg. It was a life changing experience but she said "she is one of the lucky ones" as she is cancer free and can see her family growing up.
When Annette was sick so many people prayed for her and sent on their good wishes and this is her way of saying thank you to all of them.
She is an extraordinary person doing extraordinary deeds. Annette has been actively involved in fundraising on a voluntary basis for the last number of years.  She has held raffles, draws and events to raise money for the Oncology Unit in Wexford, St.  Vincents, Dublin, The Dun Mhuire Bingo and The Irish Wheelchair Association.
Community Based Initiatives
Annette was asked to be part of a committee giving talks to raise disability awareness among local businesses.
She was truly speechless on receiving her award.