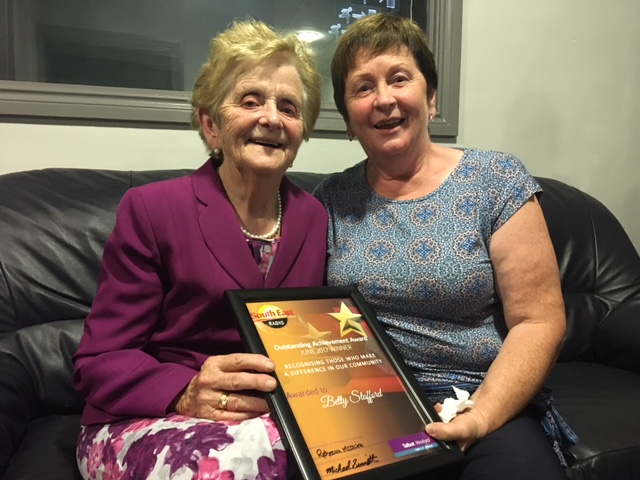 Congratulations to Betty Stafford, Chairperson of the Bannow and Rathangan Show who was selected as the June winner of the South East Radio Talbot Hotel Outstanding Achievement Awards.
The show started in 1949 and now attracts crowds of over 15,000 annually. It takes a very big community effort with up to 500 people working voluntarily for the good of the show, to let people enjoy rural Ireland at its best. Their motto is 'A fun day out for all the family'.
The show is broadening, with volunteers from Bannow, Rathangan, Kilmore and Oulart. This years show was again blessed with fine weather and there were four generations of Bettys family present including her mam who is 90, her daughters and her four grandchildren.
The build up for the following year starts the day after the show. There were 50 children picking up papers, who Betty thinks will be the shows committee of the future. There were also 60 adults on site dismantling and getting the site back into a green field in twenty four hours.
Betty Stafford was overwhelmed when she was surprised by family and friends on the Morning Mix programme on being chosen as the June South East Radio Talbot Hotel Outstanding Achievement Award winner. She was 'gobsmacked' and accepted the award with pride, but dedicated it to the Bannow and Rathangan Show Committee. It is the committee, helpers and sponsors who make the show what it is today and she also said a special thanks to her husband Anthony and her family.
Betty is the backbone of the show. The show started on her grandfathers land and her dad Kevin was one of the founding members. There is never a fuss with Betty and her attention to detail is second to none. She is a great role model to all.