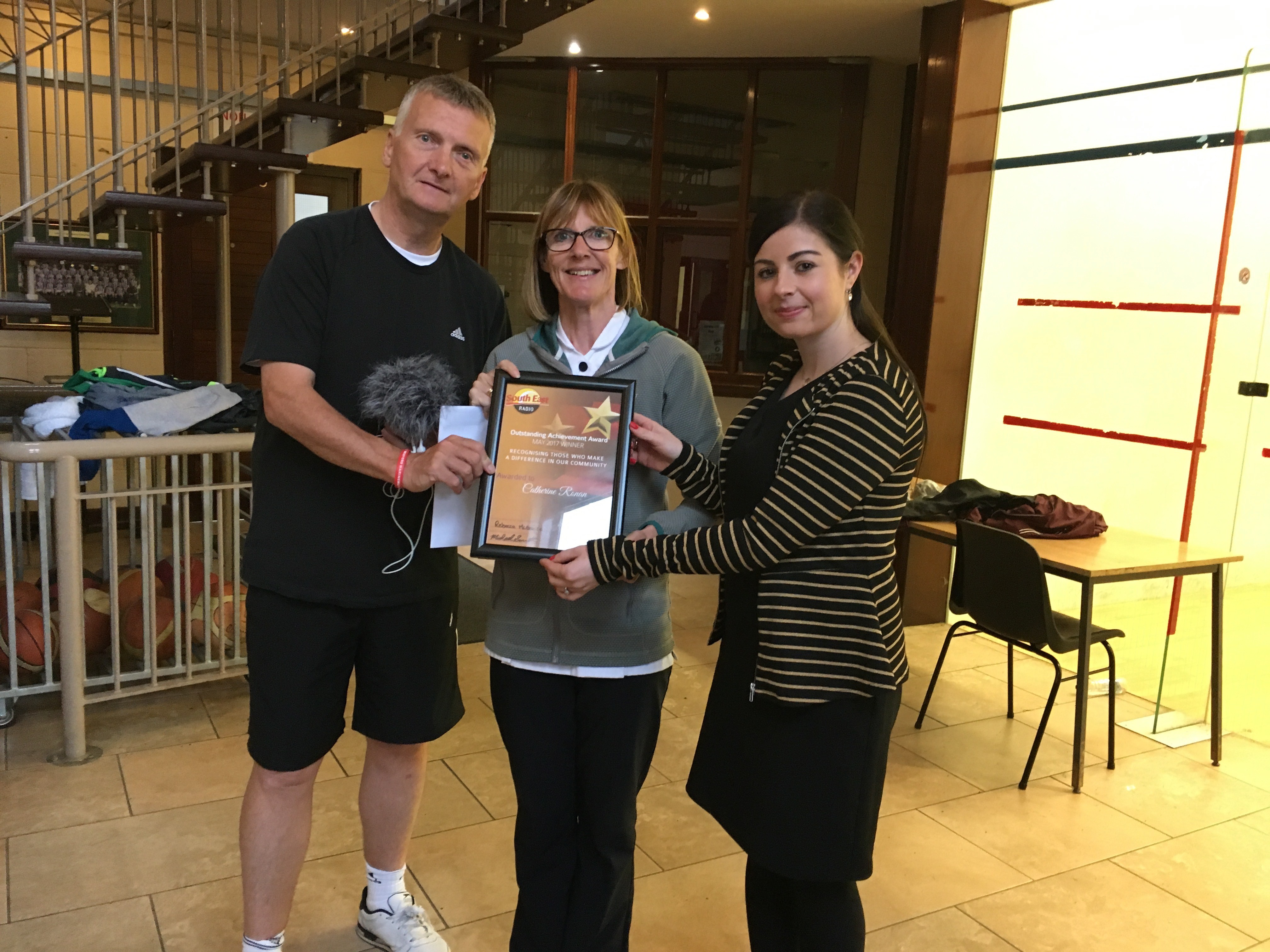 Catherine Power from Camblin, New Ross was originally an Irish Dancing Teacher. She then joined the Athletic Club five years ago and has been such an inspiration to all. From the very beginning she became involved in all aspects of the club. She is such a great worker and takes it all in her stride. She is an inspiration.
At the age of 51 Catherine ran the Dublin City Marathon.
She gives up every Saturday morning for the Park Run, putting up signs, giving out water, does anything thats needs to be done and is the backbone of the running club. She is just amazing and thinks of everyone.
For the last six years Catherine has produced and choreographed the Horeswood Musical society. It is a voluntary club and each year they fundraise for different local charities like the RNLI, Wexford Hospice and the Irish Kidney Association. The money they make goes straight back into the community.
They have over 100 children on the stage every year because of Catherine. It started off in 2011 and has grown from strength to strength. Catherine encourages children to get involved in musicals. They love music and its so good for their confidence, the world is their oyster.
For the first time ever Catherine was really lost for words on receiving the South East Radio Talbot Hotel Outstanding Achievement Awards. Catherine said she loves the stage, acting and running. She is a great motivator and gives her time selflessly, saying its all about community spirit. Well done Catherine on being such a deserving winners.