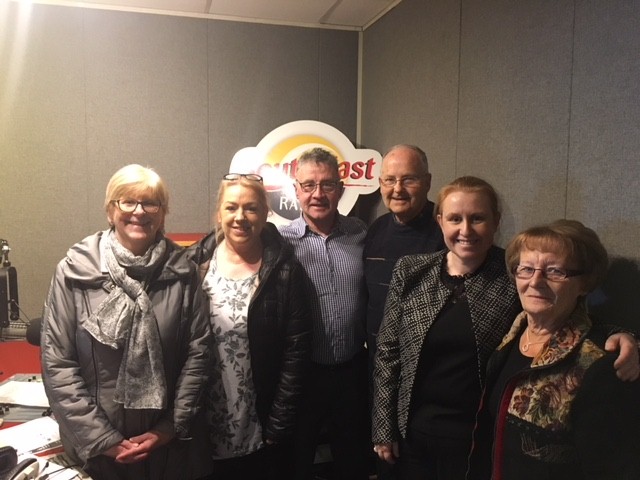 Sean Kinsella joined St. Vincent De Paul when he was young and is still with them today which is over 63 years ago.  It gave him a great insight into the needs of people and the difficulties people were facing, like gambling and the struggle facing low paid families.
He also joined the parish hall, Dun Mhuire when it opened in 1960 and he is still involved with this which is over 50 years ago.  He is a man that is very loyal to anything he joins.
He attended the very first meeting of the older peoples council in Wexford in 1965 when it was knows as the Irish Red Cross geriatric year and it was from this that Saint Bridgets Old Folks Club was founded and this is still in operation today in Saint Bridgets Centre.  He is an advocate for older peoples issues.  As he grows older and is a senior citizen himself, he grows more interested in the various issues of the elderly.  1993 was knows as the European year of older people.  The European Parliament decided that in every European country there should be an organisation that should be a strong voice for older people, their needs and their issues.  They retired trade unionists in Ireland and Sean and the late Mary Ryan were invited from Wexford.  They established the Irish Senior Citizans Parliament in 1996.  It is still going today and its sole purpose is to be the voice of the elderly.  He was involved in the formation of Wexford Community Services Council which is the umbrella body for the full Saint Bridgets Complex.
He was one of the principal founders of the Information Centre which became the Citizans Information Centre which was based in Saint Bridgets for over 25 years before it eventually transferred to its present place in Henrietta Street.
In the early 80's he worked with the South East Partnership, in 1986 he became Chairperson of the County Wexford Age Equality Network which is still in being and he is still chairperson today.  He is presently engaged in working with the County Wexford Age Friendly Alliance which is working with the County Council and other groups to produce an age friendly strategy for the community and the county.
Sean thinks to key to solving poverty is to provide a good education to the young people of this country.
Sean is Chairperson of the Meals on Wheels which is a wonderful organisation which started in 1970.  Apart from giving a hot meal, it is also a social visit and a contact.
It is great to see Sean getting a personal recognition by being awarded the August Outstanding Achievement Award winner.  He is a remarkable man, a true professional and continues to have a vision for the future.