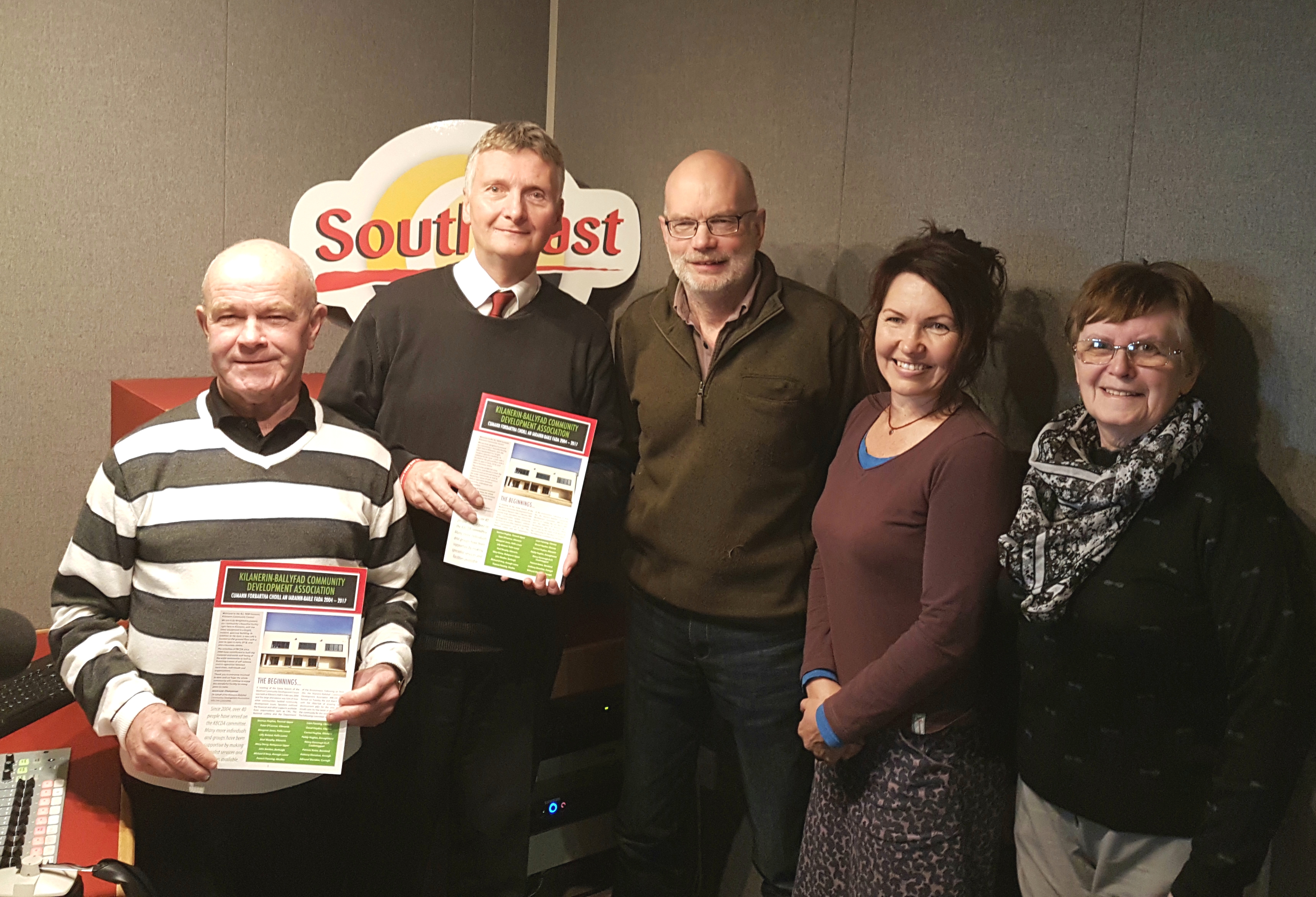 Taoiseach, Leo Varadkar was in Kilanerin recently for the launch of the Kilanerin/Ballyfad Community Development Associations amazing state of the art new community centre.
The Development Association was set up in 2004 with a view to providing modern facilities throughout the area. They carried out a survey to see what people wanted.  They then came up with a plan to fulfil those needs along with a costing and established support from within the community.  They started a voluntary contribution scheme to which people paid a monthly contribution which gave them the funding and support to start out.  They used that funding to access the grant aids that were available.
Over €600,000 was raised within the community and they trebled this by grants from the Sports Capital, the Department of the Environment, Wexford County Council, funds from a community windfarm and various other sources.  They now have a state of the art facility.
Peter O' Connor was born and raised in Kilanerin and his family connections to the area go back over 300 years.  After graduating from UCG in 1983 he lived in Dublin for a number of years where he was involved in the local resident's association and local youth club. A geologist by profession he also served as President of the Institute of Geologists of Ireland.  He returned to Kilanerin with his wife and family in the early 2000's where he established a geological surveying business.  He is a founder member and former Chairman of the Kilanerin-Ballyfad Community Development Association.
Kilanerin was traditionally a rural farming area, but has seen a lot of changes through the 90's.  With the Celtic Tiger and growth of the economy, a lot of people have moved here as it was within commuting distance to Dublin.  It has worked very well, as a lot of people that have moved, have brought new energy and new ideas which mixes well with the old tradition of the area. There was always a strong history of community work in the area and the achievements of previous generations provided the inspiration to undertake the recent community projects.
Since 2004 the development association's dream has become a reality with over 40 people having served on the committee. People worked together, moving forward with the same focus on the end goal.  The centre is worth 1.2 million with a state of the art gym, fitted out thanks to a sports grant from the Sports Capital.  They have a regulation size basketball court which can also be used for soccer, badminton, volleyball etc., changing rooms, a coffee shop and plans for a business centre with a hot desk.
Six sheltered housing facilities have been opened.  When people living in the countryside reached a certain age and became restricted travelwise, they would have had to move into the nearby town of Gorey.  Now they have sheltered housing in the village with a shop, post office and church all within walking distance.
Other projects completed by the Development Association include a community field at Ballythomas and the development of Woodland Walks, as well as supporting history, heritage and arts projects.  The local Tidy Towns Committee, of which Peter is currently Chairman, has carried out significant improvements around the village in Kilanerin over the last 12 years and the village was a recent winner in the Wexford County Council Environment Awards. Great work has also been carried out by other groups in the area.
Julie Sammiller said Peter is an outstanding member of the community.  He has the patience of a saint and his work ethic is unbelievable.  He has such perseverance and is a real team player.
Peter said he really appreciated the South East Radio/Talbot Hotel November Outstanding Achievement Award.  He stressed that no matter how much individual effort is put in, it is not possible to make real progress without the support of fellow committee members and the community at large. The Kilanerin area is fortunate in having a mix of local residents who between them have a wide range of abilities and skills and who are willing to make these available to community projects when required.
When he has time Peter likes to go hill walking and travel. He also has a keen interest in local history and is currently Chairman of the North Wexford Historical Society.  He recently went back to the Gaeltacht to try and improve his Irish which he sees as part of our national identity.