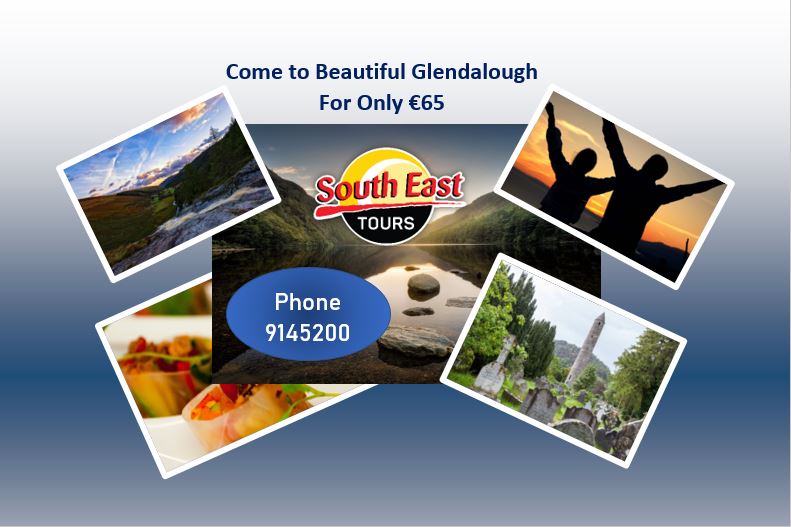 We think the essential ingredients for a great day out are:-
→     Friendly Company
→     Hassle Free Travel
→     Interesting destinations and attractions
→     Good food and great value
If you agree…… why not travel with us…… South East Tours.
Looking for a Day Out This March
Why not let South East Tours Take you There…. to the Beautiful Glendalough on Sunday 25th March.
Visit Glendalough, the Valley of Two Lakes, St Kevin's Monastic City famed for its round towers and Celtic crosses and Glenmacnass Waterfall.
Your Day Trip Includes Dedicated Driver and Guide, A three course meal and your excursions all for €65.
Why not treat yourself today and join us on Sunday the 25th of March in Glendalough with South East Tours.
Book Today by calling 0539145200
South East Tours Taking you there.