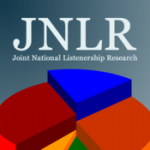 Thanks to you, we have, yet again increased our daily and weekly listenership and our market share.
More and more of you are listening right across the day and for longer.
The latest JNLR confirms that we are yet again the best sound in your town!
A huge thank you from all the gang at Southeast Radio.
Don't forget to tell your friends!
JNLR Apr'14/ Mar '15 Ipos/MRBI