Michael Sinnott Editor and Programme Controller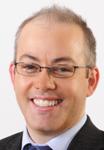 Michael Sinnott from Enniscorthy, began working at South East Radio in the mid 1990's, as a news reporter before being appointed Head of News in 2008. Michael also worked for a time for two prominent radio stations in Dublin where he presented news bulletins and covered all of the major court cases at the Four Courts. He returned to his native Wexford ten years ago. Michael was passionate about broadcast journalism from a young age, which resulted in him reporting on some of the biggest stories to break in County Wexford including the resignation of a Bishop, the deaths of two families in Clonroche and Monageer in separate tragic circumstances, and the container lorry tragedy in which eight non-nationals died close to Wexford Town.
Michael Doyle News Journalist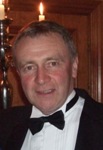 Michael Doyle comes from Camross. His number 1 passion is for farming, borne out by the introduction of the first farming programme to South East Radio in 1989, the year the station was founded. A daily farming news spot followed in 1990 and is still in place today. In 1999 Michael joined the news team. The new twist of reporting events that changed from hour to hour made the move very interesting and exciting for him. Unfortunately the many highlights of Michaels news career are often shroud in deep sadness involving family tragedies and one that springs immediately to mind is the reporting of the deaths on Kaats strand. He recalls the build up to the new millennium as a year of tremendous excitement and anticipation. In 2000, Michael introduced a programme called "Breaking Ground" on a Saturday morning. This programme has now evolved to become "I remember". Michael is married to Mary with 3 grown children.
Jim Kealy News Journalist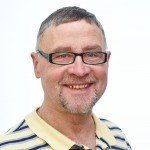 Jim Kealy is from Arklow but is now living in Enniscorthy. Jim has had a passion for broadcasting since he was a child. He remembers mimicking the iconic news broadcaster Charles Mitchell on Radio Eireann. He has also been a life time admirer of Gay Byrne. Jim Kealy's hobbies include amateur drama and musicals Among the parts he has played are Jud Fry in Oklahoma and Bill Sykes in Oliver. Jim also likes to sing and has been known to sing the odd song or two late at night. He commenced his formal broadcasting role in the mid nineties and for a number of years had a career in sales and marketing. When he is not in South East Radio, you could find Jim tending to his garden at home in Enniscorthy where he lives with his wife Marion and their two young children.
Emma Ní Riain News Journalist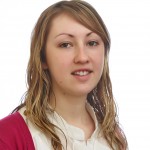 Emma Ní Riain is a native of Wicklow and developed a love for radio while in secondary school. She graduated from NUI Maynooth in 2010 with an honours degree in Media Studies and Irish. She first gained radio experience while working voluntarily for Raidió na Life in Dublin where she presented a magazine style show once a week and scripted and read the station's news bulletins each Friday night. From there she began an internship with a station in the South East before becoming one of their part time news and sports readers.  She then moved to a Dublin station.  Now with South East Radio,  she's been involved in the local elections where she reported at the count centre in St. Joseph's community centre. Emma has also been involved in bringing news of the search for missing Kilmore Quay fisherman Paddy Barry and the search for New Ross woman Stacia Purcell who both tragically lost their lives.