South East Radio is the HOME of "We pay YOUR bills". Starting today, Monday 21st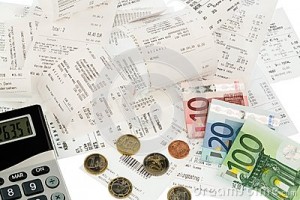 September, we are going to help pay your bills.
If you've sent us in one of your bills then stay tuned. If your bill is drawn on one of our daytime programmes, we'll give you the cash back for the full amount stated on the bill! The winning bill could be drawn anytime of the day or on any programme, so stay tuned to hear if your bill has been drawn.
It could be a grocery, broadband, TV, telephone, or an insurance bill. 
Stay tuned for the South East Radio "We Pay Your Bills" buzzer, when you hear it, we will select a bill from our draw drum.  It's your chance to instantly win a refund on your household costs.
South East Radio's "We Pay Your Bills" in association with Simon Kavanagh Motors, Main Mitsubishi Dealer, Dublin Road Enniscorthy –simonkavanaghmotors.ie
If you haven't sent in a bill yet – it's not too late!  Get your paid household bill into us and you could have your bill paid for by South East Radio.
Terms and Conditions
All participants must be over 18 years of age to enter. 
Listeners are invited to send in their paid household bill(s) to South East Radio, Custom House, Quay, Wexford. For example, it could be an electricity bill, insurance bill or grocery bill. 
The on air promotion for "South East Radio's We Pay YOUR Bill" starts on Monday 21st of September and will end on Friday 2nd October 2015. 
A bill(s) will be randomly drawn from the entry box during any of the 4 day time programmes and at any time (The Breakfast Show, Morning Mix, All Request Lunch and Drivetime) 
The name and address on the winning bill will be called out on air along with the type of bill drawn and the amount stated on the bill. 
The winner, whose bill has been drawn, will be reimbursed for the full amount shown on the bill. 
South East Radio will post a cheque to the winner within 10 working days. 
Listeners can continue to send in paid household bills up until the 30th September. 
All bills will be disposed of at the end of the promotion. 
South East Radio reserves the right to use all recorded or live material involved in the On Air Competition on air or in press. The winners may also be required by South East Radio to participate in a photo shoot. South East Radio has the right to use such publicity photos in any medium (including, without limitation, the internet) and in any reasonable manner it sees fit.