Meet our Finalists for Irish Music Month 2023!
Aaron Berry
Aaron Berry is a singer song writer from Wexford. He has been on the music scene in Wexford for 20 years.  He has played all over Ireland and supported people such as Mick Flannery and Declan O' Rourke.  These days he is mostly writing and recording songs at home in his home studio and hopes to release an EP later this year. One of our finalists for Irish Music Month.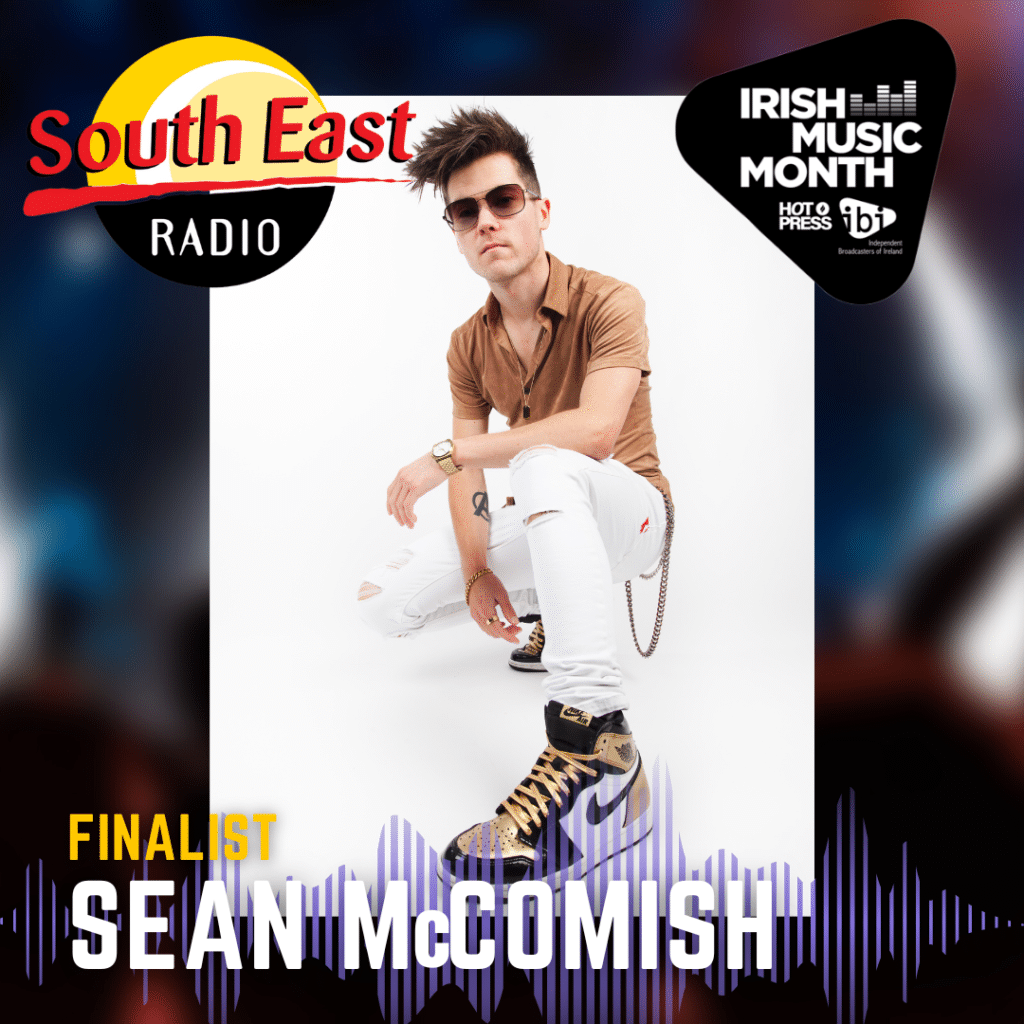 Seán McComish – Irish Music Month 2023
One of our finalists for Irish Music Month 2023. Seán McComish is a pop artist and songwriter from Co. Wexford.  Growing up surrounded by a musical family, it wasn't long before he picked up a guitar. From an early age, he knew what he wanted to do with his life. Play Music. Write Songs. 2015 marked the start of Seán as a solo artist. Leaping in at the deep end, with his first shows being played in the prestigious venues of Whelans and The Ruby Sessions. Sean released his debut E.P in August 2015 to much critical acclaim, which allowed him the opportunity to perform with major acts such as Calum Scott, Gavin James and The Academic, and also features on websites like JOE.ie.
2016 included his involvement in a charity single in aid of Pieta House. The single attained Number One in the iTunes chart, with a live RTE One performance to follow. 2017 commenced with a string of shows in Austria, and to further expand his live sound, Seán united with drummer Darren Bradley, to create a more energetic live experience.
From playing 2 sets across 2 stages at Electric Picnic, opening for Irish rock legends Aslan, to supporting Wild Youth at Wexford Spiegeltent, Seán ended 2019 with a bang, with the release of RTÉ 2FM and Beat 102-103 favourite, 'Only One'.
Seán is an artist who is most definitely on the rise having honed his craft on the Dublin live scene alongside Darren, incorporating their reverence for performing and catchy melodies into a truly exuberant live act. 
Scott Williamson – Irish Music Month 2023
Scott Williamson, 28-year-old BIMM graduate and singer songwriter, blends Americana Rock and Folk with a Pop aesthetic to create catchy and relatable tracks you'll find hard not to sing along to. Scott began performing in school talent shows and local slots around Gorey from the age of 11.
His love for music and performing led to pursuing a degree in Commercial Songwriting in BIMM Dublin. Since writing his first song in 2010, Scott has released a 4 track EP and two singles. Rooted in a mix of genres, Scott takes influence from artists such as Tom Petty, Bryan Adams, and The Eagles. One of our finalists for Irish Music Month.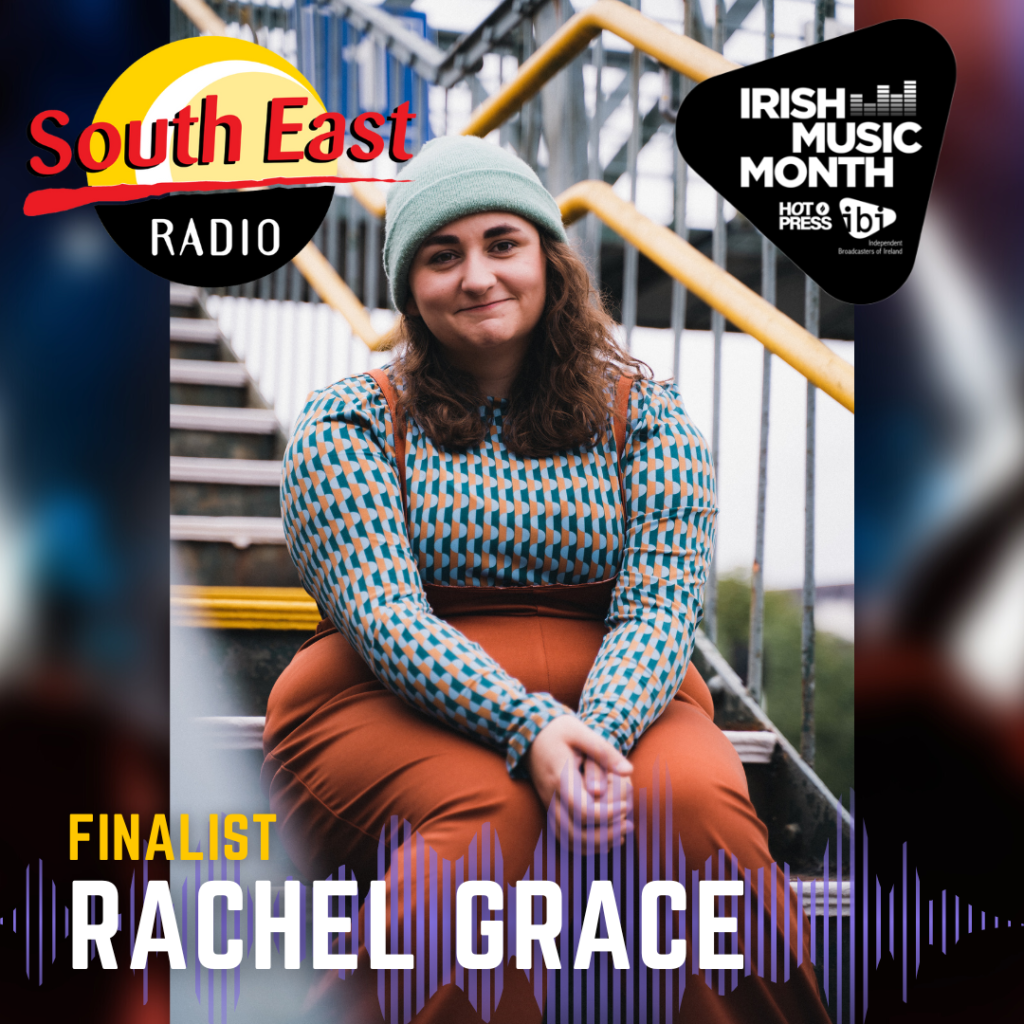 Rachel Grace – Irish Music Month 2023
Rachel Grace has quietly established herself as one of Ireland's most promising songwriters, and at only twenty years of age. Her music is a mixture of soul and pop with a vocal style that echoes the soulful voices of artists like Norah Jones, Amy Winehouse and Eva Cassidy.
Having been writing and performing in the music scene from the age of twelve, she has played some of Ireland's favourite venues and festivals and supported acts such as Gavin James, Paddy Casey and Wallis Bird. She recently made her UK debut playing 2000 Trees Festival in Cheltenham and several dates in London.
Her last singles 'Cry Me An Ocean' & 'Rough Patch' were hits with both audiences and airwaves, placing on the RTE Recommends List and earning her a place on Irish Jam's Top 10 Artists under 21 List. She is currently in the process of recording her debut album, set for release later this year.  One of our finalists for Irish Music Month.
Follow South East Radio on:
Facebook – Instagram – Twitter – Linkedin