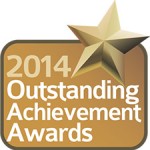 Congratulations to retired Garda Anne Shore, June's winner of the South East Radio/ Talbot Hotel Outstanding Achievement Award.
Anne's involvement with young people in Enniscorthy  is well documented over the years. Whether it is helping to prepare participants for the Community Games or the Special Olympics, Anne has a special love of working with young people. She says that not does she really enjoy their company, she says that it keeps her young!
She is a great advocate for young people and she is very pragmatic, knowing that sport doesn't appeal to everyone but she says in Enniscorthy they are very fortunate to have something for everyone.
Anne is actively involved in athletics and rowing, winning a silver medal at the World Police and Fire Games held in Belfast in 2013. She has done much for athletics within the Gardai, borne out in 1999 when she is was awarded a prize for the Outstanding Contribution to Garda Sports for Athletics at the Ferrycarrig Hotel Wexford.
Anne is well known throughout Enniscorthy for her involvement with young people. Now that she is retired, she will continue working to promote their involvement in sports.
No doubt the youth of Enniscorthy will do her proud bringing home chest fulls of medals, testament once again to Anne's mentoring, training skills and dedication.