'Ours to Protect' is brought to you by South East Radio , the IBI and funded by Coimisiún na Meán, with the television licence fee.
Check out ourstoprotect.ie for more information. On air every Friday at 10:45 on Morning Mix with Alan Corcoran.
Panel Programme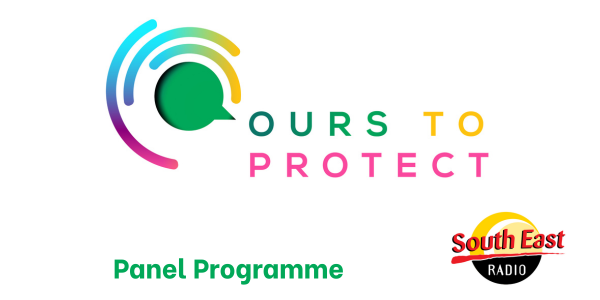 To start off our year dedicated to promoting sustainability we're looking at sustainable leadership. Guests: Councillor Leonard Kelly, Executive Coach Natasha Hughes and Philomena Murphy from Tidy Towns.:
Week 1: SEAI Fergus Sharkey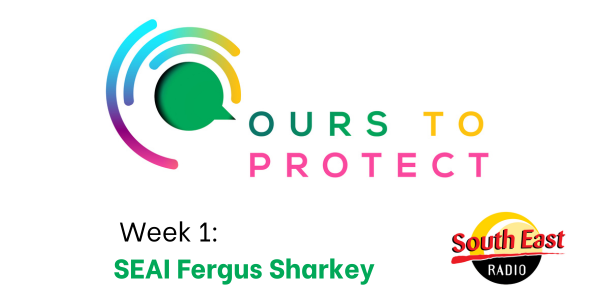 This week South East Radio looked at innovative sustainable energy solutions as the SEAI invites entries from all sectors for Sustainable Energy Awards 20-year celebration. We're joined by Fergus Sharkey:
Week 2: GIY with Michael Kelly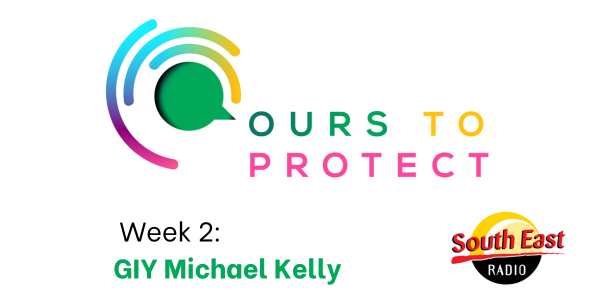 Grow It Yourself Ireland better known as GIY is a non-profit social enterprise based in Ireland whose mission is to educate and enable a global movement of food growers whose collective actions will help to rebuild a sustainable food system. We're joined in studio this morning by founder Michael Kelly as we find out what it's all about:
Week 3: Karla Sanchez

Karla Sanchez is an independent curator, a farmer and an art historian and works on a regenerative farm in Foulksmills where I took a trip to recently to find out what it was all about:
Week 4: Sustainability at Rosslare Europort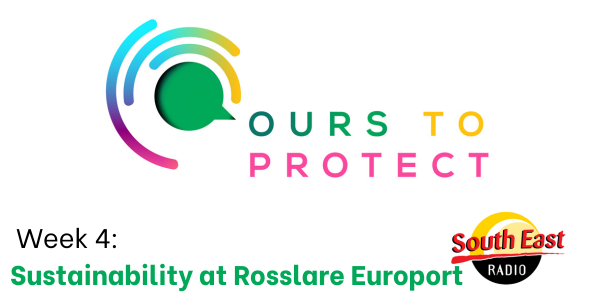 This week South East Radio looked at sustainability at Rosslare Europort with Glenn Carr.
Week 5: Enniscorthy Allotments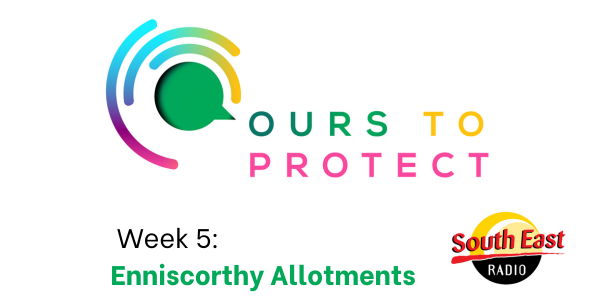 This week Alan popped down to Enniscorthy where South East Radio looked at The Enniscorthy Allotments.
Week 6: EPA Climate Emissions Report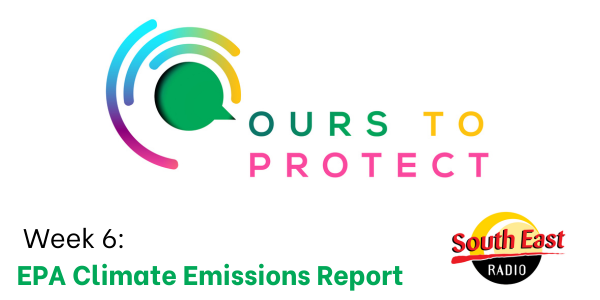 This week South East Radio looked at Ireland's greenhouse gas emissions after a recent EPA report found they decreased by 1.9 per cent in 2022.Joining us to look at this is Stephen Treacy, Senior Scientific Officer, Emissions Statistics team. Office of Evidence and Assessment.
Week 7: Sustainability Handbook.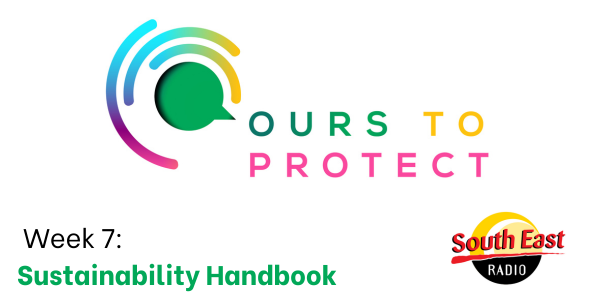 This week South East Radio looked at a Sustainability Handbook recently launched by Business in the Community Ireland. Joining me on the line to tell us what this is all about is Marian Curry from Business in the Community Ireland.
Week 8: Green Coffins Ireland.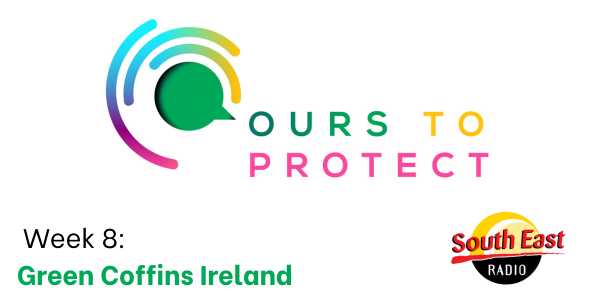 This week we're looking at a Wexford business called Green Coffins Ireland and we headed down to Killanne recently to see what this was all about:
Week 9:  Ashdown Park Sustainability.
This week as part of our Outside Broadcast with the Ashdown Park Hotel in Gorey we met with GM Paul Finnegan to talk about sustainability and biodiversity in the hotel.:
Week 10: Min Ryan Park.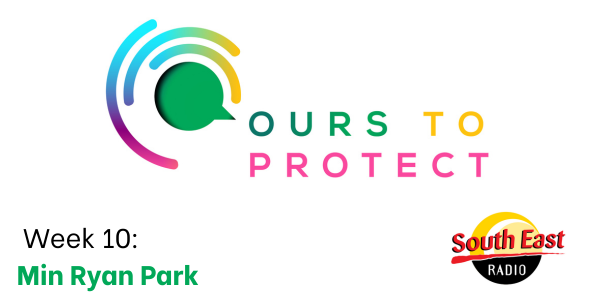 This week we looked at biodiversity and sustainability as Alan took a trip to Min Ryan Park with Councillor George Lawlor:
Week 11: Eleanor Saunders.
This week we spoke to education and learning specialist Eleanor Saunders as we look at Sustainability as a cross cutting topic in third level, professional and corporate education, and innovation for sustainability:
Week 12: Wexford Town Sustainable Energy Community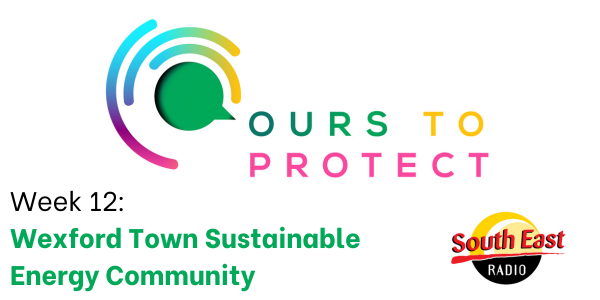 This week we heard from Wexford Town Sustainable Energy Community whose goal is for Wexford town to be a sustainable, energy efficient and environmentally friendly place for everyone. Patrick Rochford, Chairman and Anne O Reilly Secretary are chatting to us and we're out on Wexford quay:
Week 13: Wexford Honey Bee Festival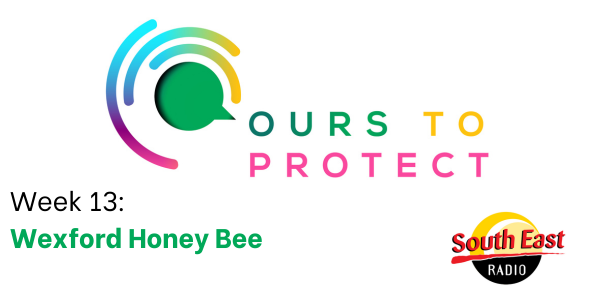 This week we took a trip to Johnstown Castle where there is a buzz about the place ahead of The Wexford Honey Festival which takes place 10th & 11th of September."
Week 14: Wexford Slobs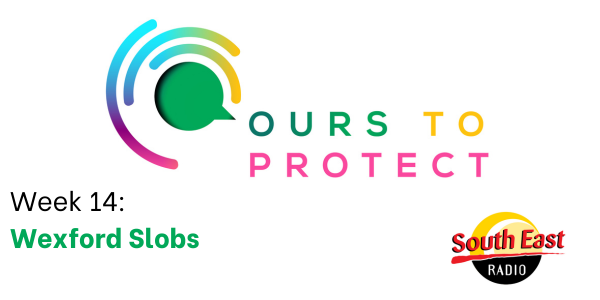 This week we talk to Aoife from The Wexford Slobs and Wildfowl Reserve as we look at her work with wind farms and more:
Week 15: Coastal Farming on Bannow Bay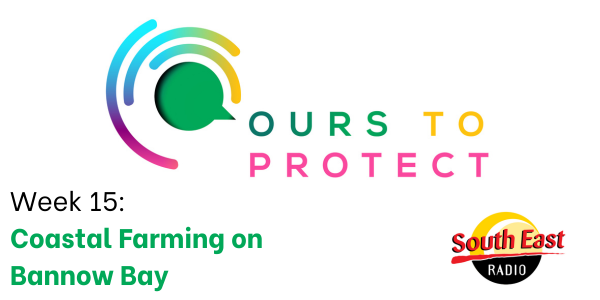 We hear from Wexford Coastal Farmer Kathleen Kinsella about biodiversity & the effects of climate change she sees firsthand.
Week 16:  Zero Emission Vehicles Ireland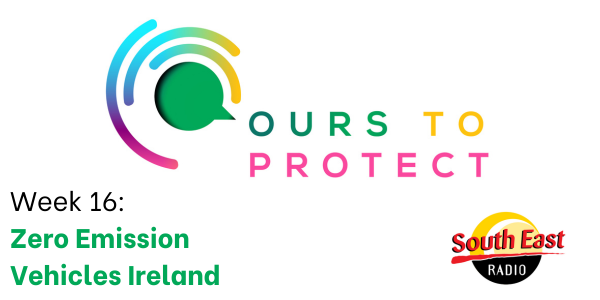 Last week we headed to the Wexford Electric Vehicle Motor Show & had a chat with Aoife O'Grady, Head of Zero Emission Vehicles Ireland.
Week 17:  Biobus
This week we look at a mobile exhibit called Biorbic BioBus which an initiative to explore our petrochemical economy and heavy reliance on crude oil in many of the products we use on a daily basis. The initiative is part of Bioeconomy Ireland week which takes place from the 14th to the 22nd of October. Tommy Boland joins us to tell us more.
Week 18: Coastlines and the challenges we face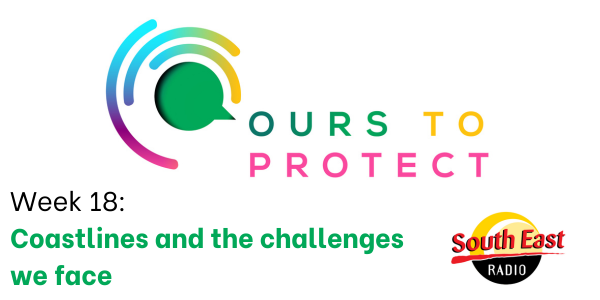 This week we meet a coastal geomorphologist , called Professor Iris Möller who researches how physical and biological processes interact at the coast, particularly in the intertidal zone the area between tidal high and low water.
Week 19: Sustainability at Wexford Arts Centre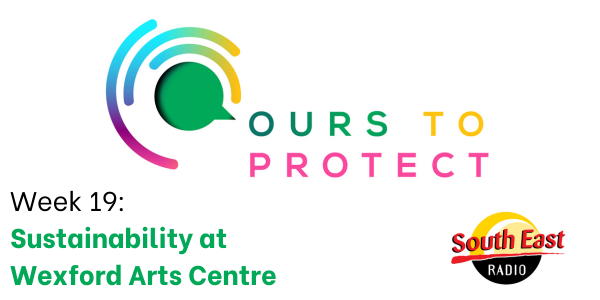 This week to Wexford Arts Centre to find out about their sustainability strategy and how they implement being sustainable into their every day lives.