Win a €10,000 Dream Kitchen !!
With South East Radio's Child's Play in association with Joyce's Expert Wexford, who are celebrating 70 years in business this year.

The prize is an amazing custom made Michael Farrell Kitchen with state of the art Whirpool appliances worth €10,000 and it could be yours!!!!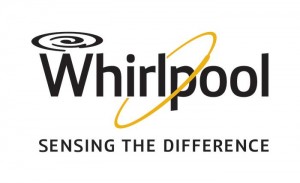 So you don't need a new kitchen?  Maybe you know of someone that might like a present of a new €10,000 kitchen. Perhaps you have a son or daughter building a house or getting married or parents that could do with something more modern in their home. 
 And that's not all…….. there's  a set of saucepans worth over €250 for the daily winner!!
What do you have to do to get your hands on this fantastic prize?
Every day on South East Radio's Morning Mix, Alan will play your cue to enter.
A clip will be played of a child describing an item you would find in a kitchen.
Text what you think the child is describing to South East Radio's textline 087 3737956 along with your name and address.
If your answer matches the answer to the item described, listen in as you may be the daily winner.
The computer will randomly select a daily winner from all of the correct entries received.
Alan will announce the winner on the programme and play the answer to the kitchen item described.
The winner must be available to go to the final on Saturday March 22nd between 2pm and 5pm at Joyce's Expert Clonard Retail Park, Wexford.
The daily winner will receive a set of saucepans worth  over €250 and he or she will go into a play off  on Saturday 22nd March from 2-5pm during an outside broadcast  with Alan Corcoran at Joyces Expert, Clonard Retail Park, Wexford to win a dream kitchen worth €10,000!!!.
It's as simple as Child's Play to win a €10,000 dream kitchen with South East Radio in association with Joyces Expert Wexford, celebrating 70 years, a family business.
Terms and Conditions
All participants must be over 18 years of age to enter.
Only answers as announced on air can be accepted.
South East Radio reserves the right to use all recorded or live material involved in the On Air Competition on air or in press. The winner may also be required by South East Radio to participate in a photo shoot. South East Radio has the right to use such publicity photos in any medium (including, without limitation, the internet) and in any reasonable manner it sees fit.
The promoters are South East Radio, Joyces Expert Wexford, Michael Farrell Custom Furniture and Whirlpool.
The prize is a €10,000 kitchen to include Whirlpool kitchen appliances from Joyces Expert Wexford  and kitchen cabinets from Michael Farrell Custom Furniture
The following appliances form the prize pool :

Whirlpool Oven
Whirlpool Hob
Whirlpool Microwave
Whirlpool Cooker Hood
Whirlpool Fridge Freezer
Whirlpool Dishwasher
Whirlpool Washing Machine
Whirlpool Tumble Dryer

These appliances cannot be changed.
Employees of South East Radio, Joyces Expert, Wexford and Michael Farrell Custom Furniture and their families or other persons connected with this promotion are not eligible to enter.
The daily winner must be available to go to the final on Saturday March 22nd between 2pm and 5pm at Joyces Expert Clonard Retail Park.
The value of the Michael Farrell Custom Furniture kitchen covers only kitchen cabinets and their installation, no other works such as plumbing, tiling, and painting is included.
The kitchen style can be selected from Michael Farrell's gloss, timber or painted range and will be designed to fit your kitchen space.
The prize value can be added to by the winner if the winner decides to upgrade the overall kitchen.
The prize is as offered and no cash alternative will apply.
The prize is transferable. If the prize is transferred to someone living outside of Wexford terms and conditions apply.
A valid entry consists of a correct answer sent by text to South East Radio, accompanied by the entrant's name and address.
Entries not submitted in accordance with these rules will be disqualified.
The promoters' decision is final and binding in all matters and no correspondence will be entered into.
The promoters reserve the right to change any aspect of the prize.
The prize will be subject to any additional terms and conditions of the suppliers of the prize.
The promoters are excluded from liability for any loss, damage or injury which might occur to the winner arising from his or her acceptance of the prize.
Entry to this promotion shall be deemed full and unconditional acceptance of the terms & conditions.
The promoters reserve the right to amend these terms and conditions.