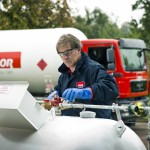 South East Radio's Drive Time with Alan McGuire in association with Calor Gas each weekday from 3pm to 6pm.
Switching from oil to gas has never been so easy. Visit calorgas.ie for details.
Find out why so many people are making the switch …from oil to gas. Visit calorgas.ie
For controllable central heating and instant hot water, visit calorgas.ie.
Find out how you can save up to 30% on your home energy with Calor. Visit calorgas.ie.