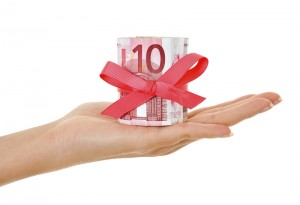 South East Radio is the home of the Secret Sound. Last time we gave away thousands of euro in cash. Now it is back, bigger and even better than before with thousands more euro in cash to win! Can you name the movie, recognise the celebrity and identify the everyday sound? Guess the 3 Super Secret Sounds in the correct sequence and you could win mega bucks.
Starting Monday 9th November, listen in for the cue to register and for your chance to come on air to guess South East Radio's SUPER SECRET SOUND 
Keep track of the wrong answers so that you can eliminate what South East Radio's SUPER SECRET SOUND isn't from your guesses. This will help you get closer to the right answer to win that fantastic prize fund.
The prize fund will start at €100 and will increase by €50 each day that South East Radio's SUPER  SECRET SOUND isn't guessed correctly in the correct order.
Remember the longer you listen the more chances you have to win.
NB- Texts will not carry over from programme to programme, so when you hear the cue to text in, you will need to text in again to register for that particular programme.  
For Terms & Conditions Click Here