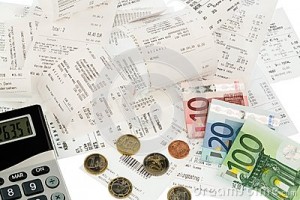 Struggling to pay your household bills? Well South East Radio's "We pay YOUR bills" is back and we are going to pay even MORE of your bills.
South East Radio's We pay your bills will refund the cost of your paid household bills.
All you have to do is send us a copy of your recent paid household bills NOW, along with your name and address and if your bill is selected you could be in with a chance to win the cash back! The more bills you send in the more chances you have to win!
It could be a grocery, broadband, TV, telephone, or an insurance bill.
Stay tuned for your chance to win a refund on one of your household bills
South East Radio's We Pay YOUR Bills in association with Simon Kavanagh Motors, Main Mitsubishi Dealer, Dublin Road. Enniscorthy –www.simonkavanaghmotors.ie
Here's the Terms and Conditions and more information about how it all works. The very best of luck!.