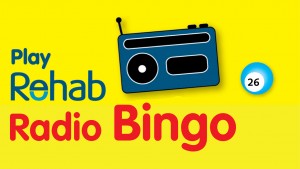 Congratulations to our 2 newest South East Radio Rehab Radio Bingo Jackpot winners! Each of the winners received a massive €9,350; €9,250 each from their jackpot win and a further €100 share in the daily prize. ( There were 3 daily winners!)
Marie, New Ross, bought her book in Sinnott's Centra, Irishtown, New Ross and Breda from Enniscorthy bought hers at O Neill's Newsagents, South Main Street, Wexford.
Well done to you both. Enjoy the spending spree!
Remember, you too could win big on South East Radio's Rehab Radio Bingo with cash prizes everyday!